▲
References
The high quality of our shower enclosures with guarantee of long-term operation, works perfectly not only in residential construction but also in investment facilities such as hotels, guesthouses and SPA resorts. SanSwiss shower enclosures are used by guests of numerous service facilities located throughout whole Europe.
Buddha-Bar Hotel
Czech Republic / Prague
Born in 1996, the world famous Buddha-Bar restaurant came from the never-ending imagination of its founder, Raymond Visan.
The creativity of this talented globe-trotter, and his desire to go beyond established standards, shaped by his many travels, gave him the gift to absorb many cultures that today reflect the Buddha-Bar DNA. His concept: "A voyage within a voyage". His innovative vision has consistently guided his ambitions, inspiring cutting-edge projects to satisfy the expectations of an ever-demanding international clientele.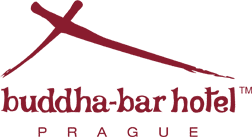 IBIS StyleS HOTEL
Romania / Arad
This modern and comfortable building joined the ibis hotel family on 1 July 2016. Ever since, we have officially become a part of the Orbis Hotel Group and the globally known Accor Hotel Chain.
To our Guests, we provide stays at an affordable price. As a hotel of the ibis Styles brand, we stand out with our individual decoration and unique atmosphere.

Hôtel Eurotel Montreux
Switzerland / Montreux
Eurotel takes you higher
The Eurotel is located in the heart of Montreux, on the shores of Lake Geneva. It welcomes guests with the prestige of a four-star superior hotel.
It delights with the beauty of its surroundings, splendor and clean mountain air.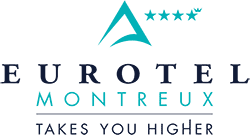 Hotel Victoria Basel
Switzerland / Basel
Relax. Treat yourself. Settle in.
You will find our comfortable hotel in a central location in Basel opposite the Swiss Railway Station (SBB). That means we can offer you a flexible, innovative infrastructure in a unique atmosphere for an all-round superb stay.
Our Hotel Victoria in Basel offers an appealing, warm atmosphere in a Victorian style, accentuated by remarkable design details. The spacious rooms also offer you an unbeatable night's sleep, thanks to their unique new furniture.
Our inviting Bar&Bistro restaurant features regional specialities, classic Swiss dishes and a wide range of international cuisine. This culinary sophistication is at the core of the Hotel Victoria kitchen.
To make sure every occasion is a success, Hotel Victoria offers you a choice of seminar rooms and a motivated team of experts.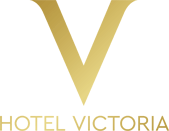 Hotel Kraskov
Czech Republic / Třemošnice-Starý Dvůr
EA Hotel Kraskov**** is located near the eponymous village in Železné hory, 4 km away from the Seč Dam. The Čáslav region is easily accessible from both Prague and Brno.
The newly reconstructed hotel and huts used to be a popular recreation resort. Under new management, it is now offering up-to-date hotel services for a wide clientele.
The hotel is suitable for families with children and for couples as well as for conference and team-building events.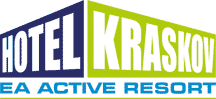 Kreuz Kappel
Switzerland / Kappel
Our Landgasthof is located in the heart of Switzerland.
Discover what Switzerland has to offer.
Now we have built out of the old barn, 27 new rooms. In traditional style with the comforts of today. Our restaurants have 7 days open and we offer from hearty, traditional to solid for anything.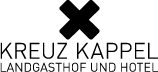 Radisson Blu Hotel
Czech Republic / Prague
PragueHotel, situated in the city center, is one of the perfect destinations both for business and leisure guests. Situated steps away from the city's liveliest bars and cafes, high-end shopping, green landmarks, eminent embassies and historic spots, the hotel provides visitors with the highest standards with its 350 fully renovated rooms and suites. The venue offers a range of options.

Tree of Life
Czech Republic / Lázně Bělohrad
Tree of Life is a modern four-star spa resort in the town of Lázně Bělohrad. Spoil yourself with experience combining rich tradition, natural treatment, alternative and conventional medicine and excellent services provided in a place surrounded with the countryside. The Tree of Life uses water from its own sources, it extracts its own medicinal peat from the deposit near the spa and it is situated in an area with minimal air and environmental pollution. It makes it an ideal place for body and mind regeneration.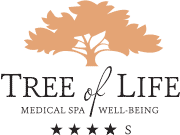 Villa Regenhart
Czech Republic / Jeseník
As one of the most beautiful villas in the town of Jeseník, Villa Regenhart manages to combine an old world ambience with a modern wellness and relaxation facility.
The refurbishing of the hotel was completed in May 2016. The respectful renovation restored the Neo-Baroque villa to its former glory. The original Neo-Baroque, Neo-Renaissance and Secession elements were kept and were complemented with antique furniture in the banquet rooms.
Our goal is the maximum comfort and satisfaction of our guests. The hotel restaurant offers a high standard of fine dining and service, featuring traditional Czech fare as well as international dishes.